Happy Saturday everyone!
Big thanks to everyone who has been so nice to me since I returned to my blog last month. Those of you who are long time friends and readers know about my unexpected blog switch and then my long break last year. When I decided to return, I worried what I would come back to. Would you all still be here?
Between the move and my long absence, I lost many old readers. That is why I'm so grateful for each one of you old friends who have gone through this bumpy ride with me. On the days I've been down about the ones who moved on, your encouragement in comments and e-mails has kept me going. Thank you SO much for that!
I have also been grateful to see so many new friends here this past month. I've enjoyed getting to know you and visiting your blogs. I really appreciate all of you new friends for helping to raise my readership again. My blog views have tripled in the last month, bringing me very close to my old numbers. I owe that to you. Thank you!
Some of you may not know that I like to give a monthly shout out to the blogs who feature me. Normally I try to do this at the end of the month, but I've been battling an overuse injury in my hands from typing so much and have gotten behind on posting. I wanted to thank all of you who have helped me grow my blog this month, so I hope this post is better late than never.
* * * * * * * * * * *
I also want to show my gratitude to the following people for showcasing my Sugar Free Turtle Cheesecake (Low Carb & Gluten Free).
Michael Lee of Rattlebridge Farm, thanks for featuring it on
Foodie Friday.
Thanks again to Kimmi of Sugar and Dots for enjoying the cheesecake enough to give me another feature on
What I Whipped Up Wednesday.
Here's a little shout out to Alyssa of What's Cooking, Love? for showing off the cheesecake on
Showcase Your Talent Thursday.
Lyuba of Will Cook For Smiles, I appreciate you for nominating me for
WCFS Awards
you present each week.
Thank you to Addicted To Recipes for featuring it on
Scrumptious Sunday.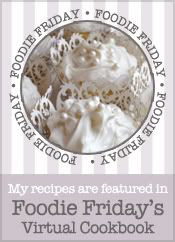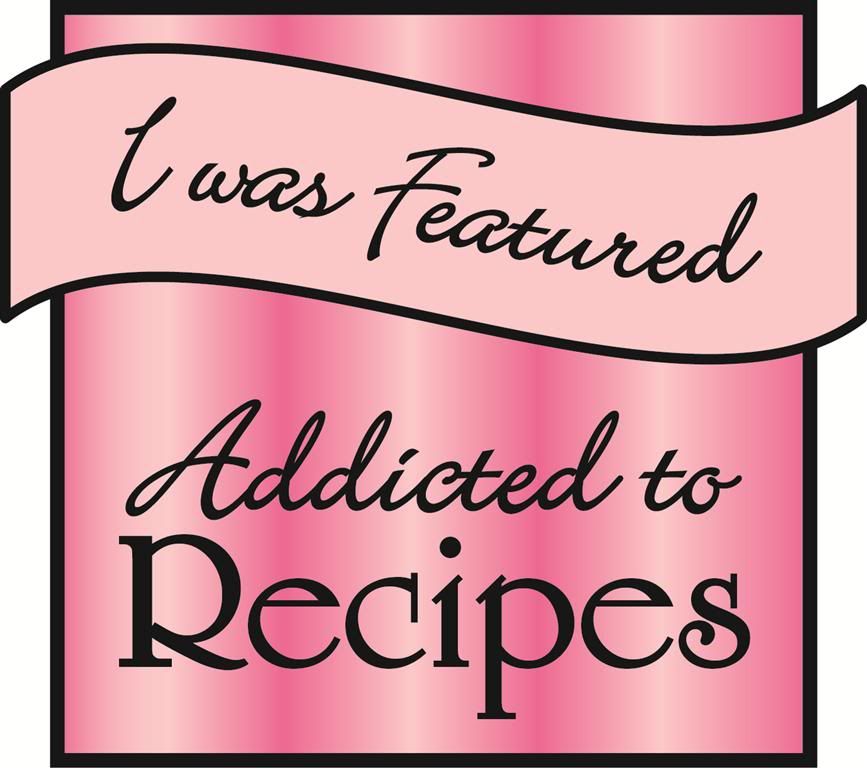 * * * * * * * * * * *
There are also a couple of friends I appreciate for sharing my Crocheted E-Reader Cover Pattern on their blogs.
Thank you Judy of DYI By Design for showcasing it on your
Winter Blues Party.
Thanks to Claire Justine of Claire Justine OXOX for featuring it on
Creative Monday.
* * * * * * * * * * *
My
White Chocolate Coconut Truffles (Gluten Free)
were also featured in January. Thank you Cindy of Vegetarian Mamma for sharing them on
Gluten Free Friday
* * * * * * * * * * *
My Mighty Meatballs and Honey Mustard Sauce (Gluten Free) were featured once last month.
Thanks to Linda, who is The Gluten Free Homemaker, for showcasing them on
Gluten Free Wednesday
.
* * * * * * * * * * *
My Mom's
Valentine's Day And Birthday Vignette
was in the spotlight last month on
Tweak It Tuesday.
Thank you Brenda of Cozy Little House!
* * * * * * * * * * *
My
Floral Arrangement Gift Jar
was featured last month at Boogieboard Cottage. Thank you Mary for including it in your
Top 10 Picks From Masterpiece Monday
.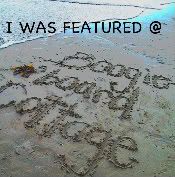 * * * * * * * * * * *
I would like to thank these bloggers for showcasing my Black Bean And Corn Salsa (Gluten Free & Low Fat):
Lisa of Flour Me With Love, I appreciate that you included me in your
Features From Mix It Up Monday.
Here is another shout out to Cindy of Vegetarian Mamma for featuring me on
Gluten Free Friday.
Thanks Helen of Miz Helen's Country Cottage for including them in your features on
Full Plate Thursday.
* * * * * * * * * * *
Thanks again Cindy of Vegetarian Mamma for showcasing my
Sugar Free Chocolate Pudding (Low Carb & Gluten Free)
on
Gluten Free Friday
.
* * * * * * * * * * *
Very, very special thanks to Deborah Jean of Deborah Jean's Dandelion House for the individual showcase of my blog on
Tasty Tuesday.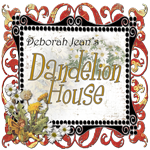 * * * * * * * * * * *
I also want to thank Hazel of Cupcakery for giving me the
The Liebster Award.
I don't pass on these awards, but I really appreciate you thinking of me.
If you haven't seen Hazel's blog, she is an blogger from Ireland who blogs about crafting, baking, and home life. Like my blog, hers is fairly new too, so I'm sure she would appreciate if you would drop over to visit and maybe follow her.
* * * * * * * * * * *
Drop by and say hello to these nice people, and tell them Shannon of A Cozy Place Called Home sent you!
I'll be doing another list of features from February later this month.
I always love being featured and it's even more fun to return the favor to give you a little shout out. If you featured me last month and I didn't mention you, it is probably because I just didn't see it. Please e-mail me to let me know so you'll be included next time.
Also, if you like a recipe or craft on my blog and show your version on your blog with a link back the recipe or tutorial you used, I would love to thank you too.
I'll still be posting this coming week and will be commenting as I can. If you are waiting for a reply, I appreciate your patience. Because of the overuse injury in my hand, I am a bit behind on comments and e-mails.
Have a GREAT weekend!